Brad and my 9th wedding anniversary is coming up and it reminded me of the cookies I made shortly after our wedding. We had a small wedding with just close friends and family since that was all we could afford so we planned just a dessert bar with hot cocoa. We had some leftover hot cocoa toppings which were cinnamon chips, butterscotch chips and white chocolate chips. I didn't know what to do with the leftovers and thought "hey, let's just dump it in a chocolate chip cookie recipe" and see how that comes out… what is there to lose right? Well, they weren't half bad! I took a basic highly rated chocolate chip cookie recipe off of AllRecipes.com and added my own chip ratio. These cookies are one of my husband's faves til this day and I hope our kids will enjoy it someday =)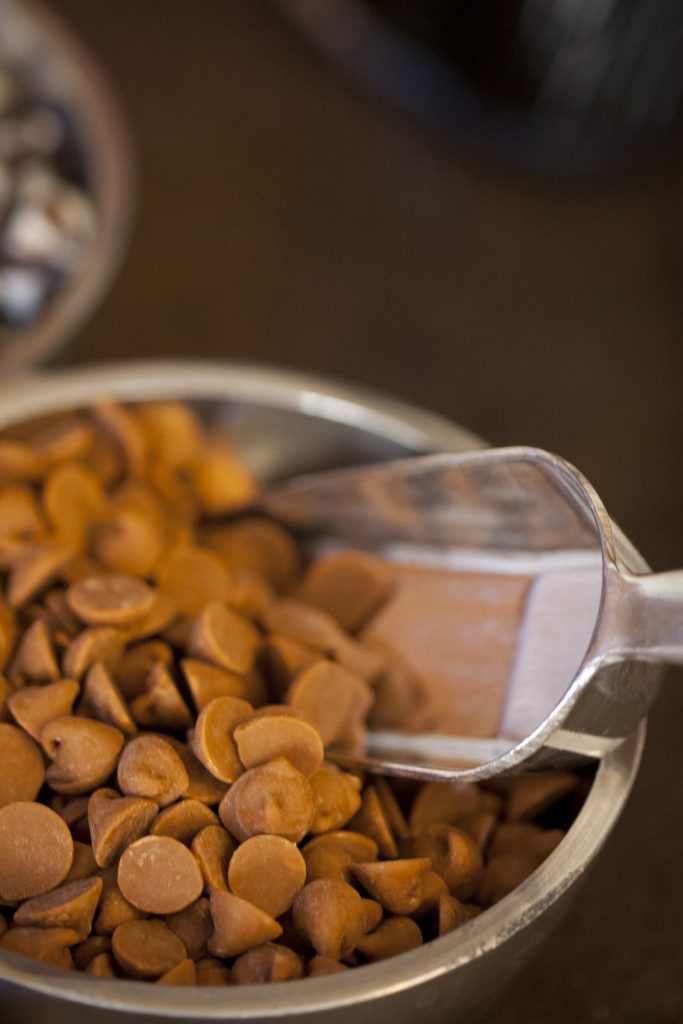 Recipe adapted from AllRecipes.com
Gina's Anniversary Cookies
1 cup butter, softened
1 cup white sugar
1 cup packed brown sugar
2 eggs
2 teaspoons vanilla extract
3 cups all-purpose flour
1 teaspoon baking soda
1/2 teaspoon salt
1 cup semisweet chocolate chips
1/3 cup cinnamon chips
1/3 cup butterscotch chips
1/3 cup white chocolate chips
1 cup chopped walnuts
Preheat oven to 350 degrees F (175 degrees C).
Cream together the butter, white sugar, and brown sugar until smooth. Beat in the eggs one at a time, then stir in the vanilla. Add baking soda to batter along with salt. Stir in flour, chocolate chips, and nuts. Drop by large spoonfuls onto ungreased pans.
Bake for about 10 minutes in the preheated oven, or until edges are nicely browned.